Big John's Menu
Good food for just You or the whole Family
Behind The Grill
The people who make the taste
Big John's Alabama BBQ Biography
In 1968 the late Rev. John A. "Big John" Stephens opened Big John's Alabama Barbeque in East Tampa, Florida on 40th Street North. "Big John", came to Tampa from Eufaula, Alabama. He with his family in tow came to the area with goals of being an entrepreneur but most importantly a man of God. He obtained and exceeded that goal and "Big John's" is still in existence today, 42 years later. Big John ran the business for some 25 years until his demise in 1994. His passing and his legacy was surmountable to many in the Bay Area. His wife and children continue his legacy by providing good food, great customer service and southern hospitality. He was recognized and awarded for his contributions to the community by the Tampa Tribune and other media outlets. His son Fred Stephens, continues the tradition and keeps the business and barbeque going. Big John's Barbeque is known for its open pit style barbequing and has continued this technique for over 40 years. The wife of Rev. Stephens, Mrs. Sallie Stephens, along with her children, recently celebrated their Grand Re-Opening in January 2010! Big John's has been recognized throughout the community, the state and the world, for there superb service and great food.
They were nominated by Steve Harvey (actor, radio personality, and author) during his Hoodie Awards Show in the catagory of "Best Barbeque Restaurant" in 2007. Big Johns is also known for its signature sauce, open pit barbeque grill and made to order service.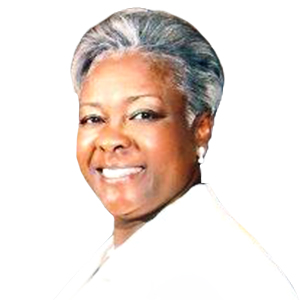 Beth
CEO
We Love how we have become a community favorite. If you want some good food, don't hesitate to stop by and visit.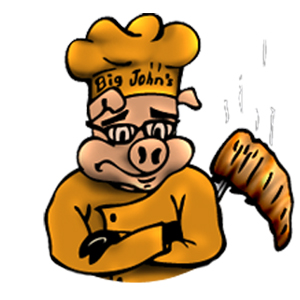 Corey
VP
We believe in keeping BBQ hot and ready to serve. Like our slogan says "We Be Smokin"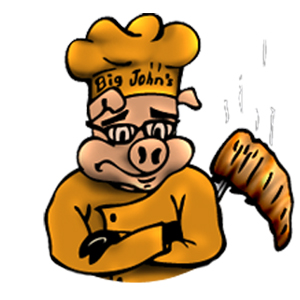 Danielle
Manager
We like to take care of our customers as if they were our own family coming to eat dinner.
We Cater Your Event
Let us know what we need to cook
We would be honored to cater your next Event? Book us now.
We would love to cater your next event. We can prepare a platter for you or request us to cater live at your event. BJ got you covered.
Call 813-623-3600 or Visit our restaurant to Reserve your Event Today. (Based upon Availablility)
Catering Charges: Grill Charge $150.00 | Servers 1-3 Hours $75.00
Contact
Know where we are

Here at Big John's Alabama BBQ, we are always available to listen to your concerns about our services.
Feel free to visit our location or give us a call anytime.