Honoring a Good Man

Homegoing Celebration
To GOD Be The Glory for Willie Robinson and his Legacy in Tampa for the survival of the Jackson House and Tampa's History. As the JH BOD, we will pause today and salute Willie at his Homegoing Services as our JH Historian and BOD Vice Chair.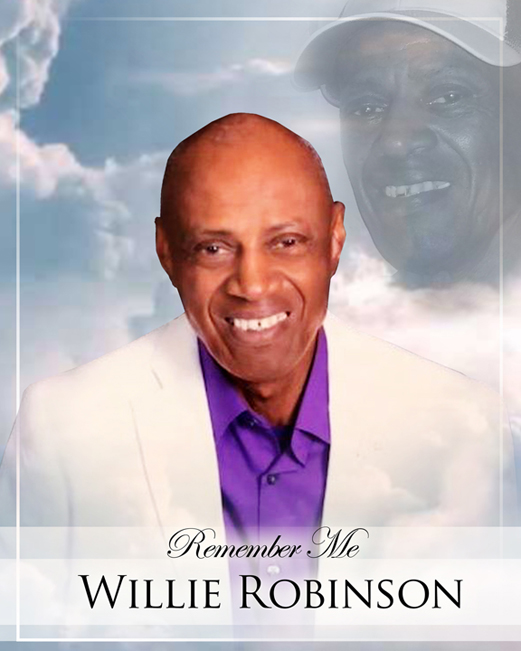 Viewing Services held from
5:00-8:00 p.m Friday, May 31, 2019
Wilson Funeral Home
3000 N. 29th Street Tampa, FL 33605

Funeral: Saturday, June 1, 2019 at 2:30 p.m.
Beulah Baptist Institutional Church
1006 W. Cypress Street Tampa, FL
Interment will follow at Memorial Park Cemetery.
---
The Jackson House was Tampa's only 24-room boarding house for African Americans during segregation. Owned by Moses and Sarah Jackson who moved to Tampa in the 1800's and built this home in 1901.

The only lodging for Blacks in the 1940's sent from the Robinson's Barbershop and the clubs on Central Avenue.
This Two – story house hosted:
Famous Black Musicians & Civil Rights Leaders such as:
> Count Basie
> Cab Calloway
> James Brown
> Ella Fitzgerald
> Billie Holiday
> Nat "King" Cole
> Silas Green
> Buddy Johnson
> Chix Well

> Dr. Rev. Martin Luther King, Jr.
Help Us
Save and Restore
this Historical Landmark
Your Donation
of any amount is
greatly appreciated.
Current News